When and how did you join Arla and what is your position now?
My first day at Arla was on 20th of June 2016 when I, with high expectations, walked into the headquar-ters in Viby as a summer intern. For 10 weeks I had the opportunity to work on a project in the Supply Chain Excellence team, I was based at the headquarters in Viby but was early on sent to Ireland. I got so inspired by the level of responsibility that I was given and the Arla-spirit across the organisation that I felt that I really wanted to try to become a F15® Graduate, when I had completed my studies. Right now, I am together with the Senior Category manager and the Marketing Director, in Dubai, working on making Puck® the undisputed number 1 spreads brand in MENA and on providing a strong branded growth for Arla.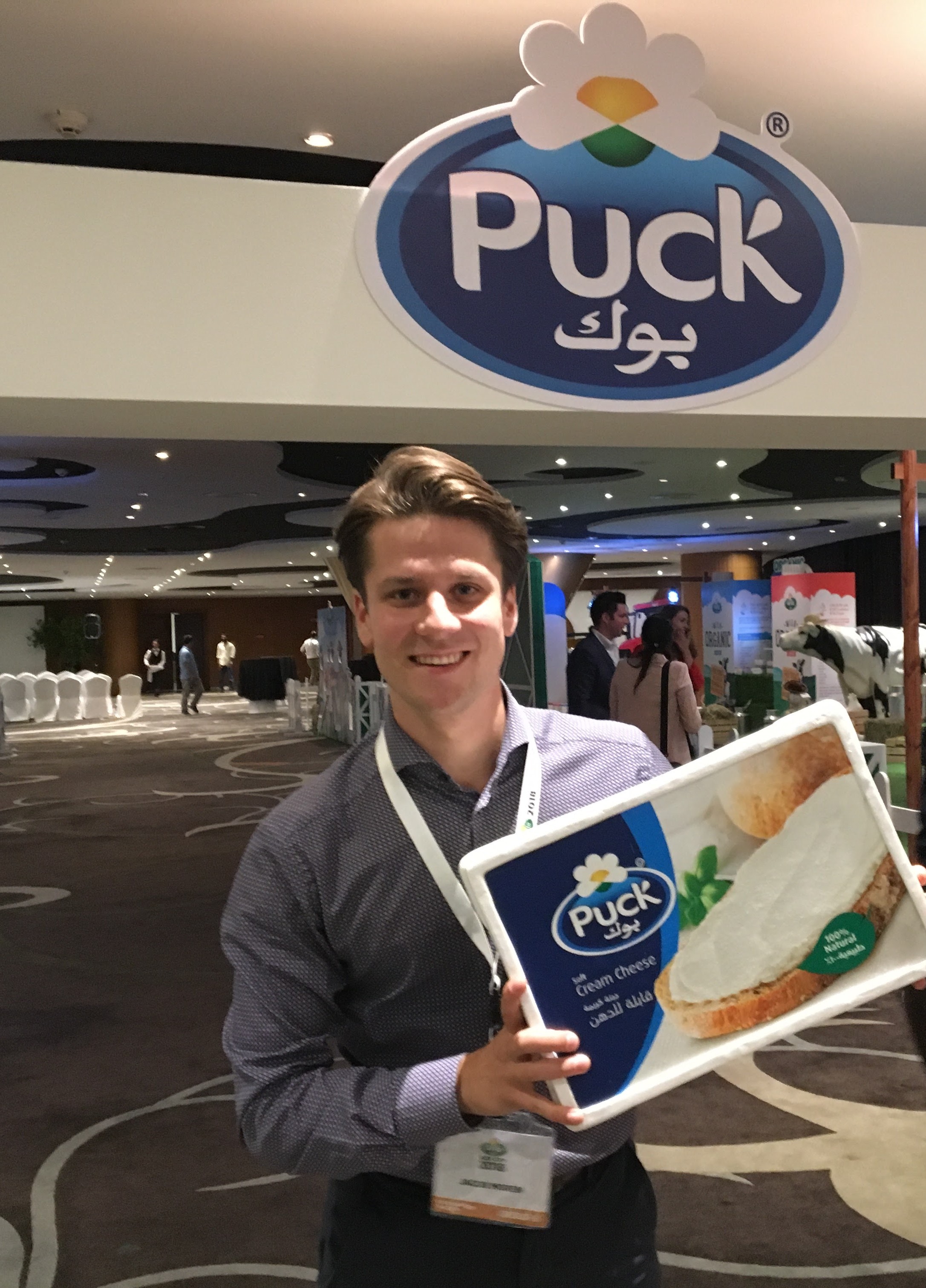 How has the F15® programme helped you to grow your career?
Being in the F15® programme has given me an intense kick-start to my career and my development. I am learning and gaining skills from both different functions and people as well as developing specific geo-graphical market insights. I also have the opportunity to build a truly global network, as there are many fellow F15®s in the organization, with so much knowledge of the FMCG industry.

What has been your biggest challenge so far?
Arla is a big matrix organization and I am still working on utilizing the dynamics between the global func-tions, the regional office and the local markets in the best kind of way, which can be very different de-pending on the situation and project.

What's your next step?
I am now looking forward to going back to the headquarters in Aarhus, after being away for two years, to do my second rotation. There are exciting times ahead for both Arla Foods and me and I am ready for the next challenge!